Father & Sons Hardwood Floors has been a family owned, local business restoring and installing hardwood floors in the Portland area for 35 years. Located in the heart of Sellwood. We guarantee all of our work.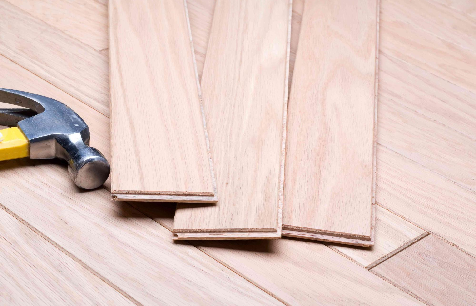 Oak-Fir-Brazilian Cherry-Walnut-Bamboo Prefinished-Engineered-Laminate-Feature Strips Repairs-Installs-Refinish-Recoats-Carpet Removal
The new water-based environmentally friendly finishes are fast drying with low odor offering excellent durability. Reclaimed wood is a great way to recycle when repairing an old floor or installing new.
LICENSED & BONDED CCB#48614
Dustless refinishing with the Atomic 110 Dust Containment System
"Father and Sons stepped into refinish our kitchen floors and countertops on extremely short notice after another contractor bailed. Brian and co. were efficient, exact and did a terrific job. Adam, who did the work, is extremely skilled and hard working. We have pine flooring and countertops that were badly beat up - now they look great. We give them our highest recommendation."
"Father and Sons installed our wood floors in 1991 and over the years I have had them recoat every few years. The floors look as they did almost 30 years ago. Rob and Teresa sold the business to Brian and Erin. I had them out to do a recoat and the floors look the best they have ever been. I highly recommend them to install and recoat. They are a business that has been around many years and stand behind their work, product and employees. I have definitely been a repeat customer which says it all."